Online Gambling NJ: What to expect at New Jersey online gambling sites
There are so many online gambling sites for real money in NJ, but finding the perfect platform can be challenging. That's where PlayStar comes in, the premier choice for casino enthusiasts in the Garden State.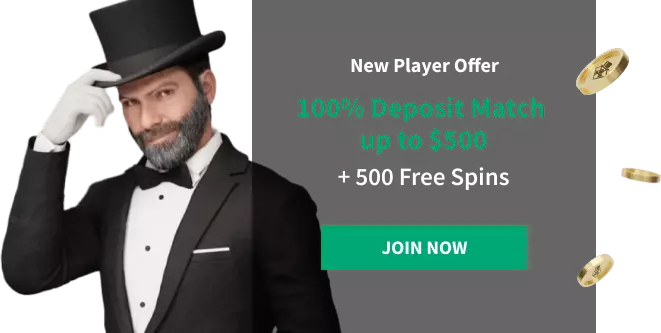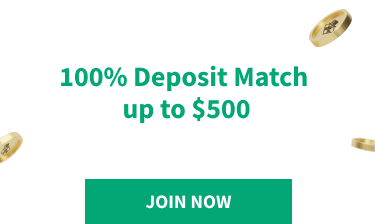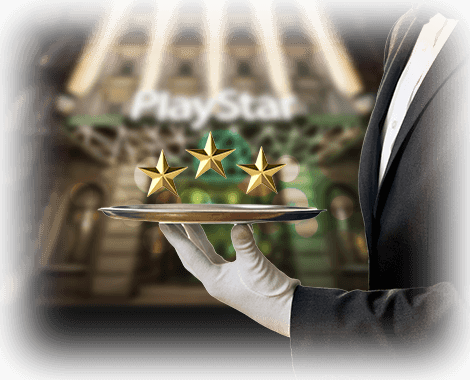 Overview of online gambling in NJ
New Jersey has led the way in the iGaming scene, with its first legal online casinos debuting in 2013. The market has since expanded considerably, now providing an extensive variety of online gambling choices such as casino games, poker, and sports wagering.
This booming market has transformed New Jersey into a hub for iGaming enthusiasts, captivating players with its wide-ranging offerings and regulations that keep the industry safe from unfair practices.
Fully Licencensed & Ready for Play
The Division of Gaming Enforcement issues licenses to casino operators in New Jersey, ensuring that they adhere to stringent guidelines. Consequently, it's crucial to sign up and play only on sites that have been approved and granted a gaming license by the Division of Gaming Enforcement.
As a testament to its legitimacy, PlayStar Casino holds a valid license from this governing body, making it a secure and reliable choice if you're seeking a legal online casino experience in New Jersey.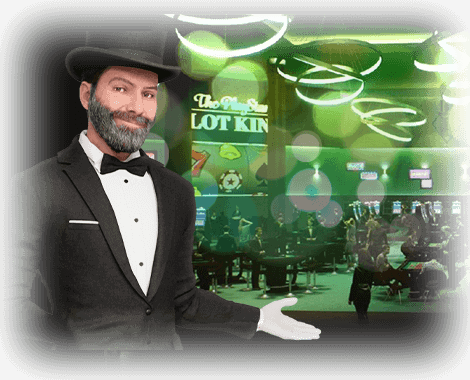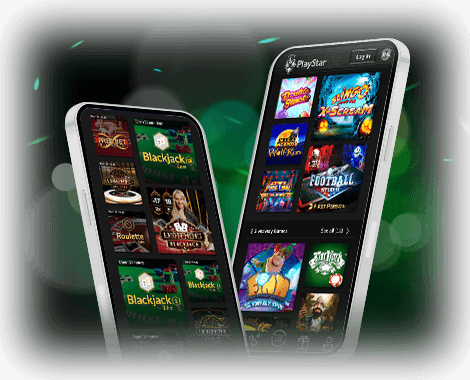 Key features of online gambling sites for real money in NJ: What to look out for
When choosing NJ online gambling sites, consider factors like game selection, security, customer support, and casino bonuses. PlayStar excels in these aspects, providing a personalized gaming experience.
Their extensive game library covers popular slots, table games, and live dealer options, including top titles like Divine Fortune, Icy Wilds, and 9k Yeti. Table game enthusiasts have numerous choices, from classic blackjack and roulette to Live Roulette and Game King Video Poker.
Safe and Fair Technology
PlayStar ensures safety and fairness through cutting-edge encryption technology, compliance with licensing requirements, and regular game testing by the Commission. This diligence has earned them a license from the New Jersey Division of Gaming Enforcement.
Their customer support is responsive and reachable via email, phone, and live chat, with the quickest response through live chat available between 09:00 a.m. and 01:30 a.m. (ET). A detailed FAQ section can answer common questions.
PlayStar also addresses the growing demand for mobile gaming. They offer a free, well-designed app for iOS and Android devices, ensuring a seamless gaming experience even on smaller screens.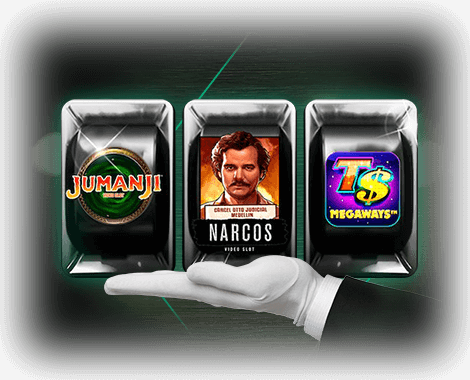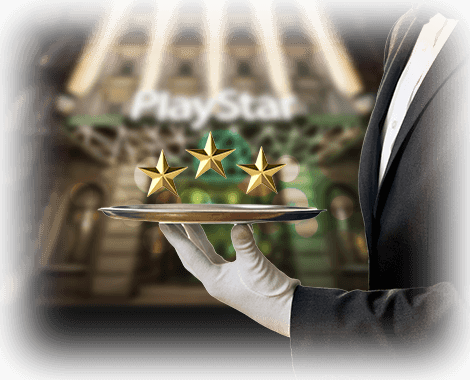 The PlayStar difference: Personalization and guidance 
The key features we've discussed so far highlight the essential areas where legal sites have to perform well to meet player demands. However, there's more to PlayStar than just the essentials. Let me tell you what truly sets PlayStar apart from other online casinos in New Jersey.
You see, PlayStar is all about creating a one-of-a-kind, personalized experience for each of our valued players, like yourself. By paying close attention to your preferences, we soon discover what you enjoy. This helps us really get a feel for the kind of gamer you are, and what captures your interest the most. With that insight, we can create a personalized experience that aligns with your tastes and preferences.
Top tips for playing at gambling sites in New Jersey
To enhance your gaming experience at PlayStar, it's essential to understand the rules and gameplay mechanics of various games. PlayStar provides helpful guides for all games, which can expedite and simplify this learning process.
Bonuses and promotions can significantly increase your gaming benefits. PlayStar offers a variety of these, including welcome offers, reload bonuses, and exclusive offers tailored to your preferences and gaming style.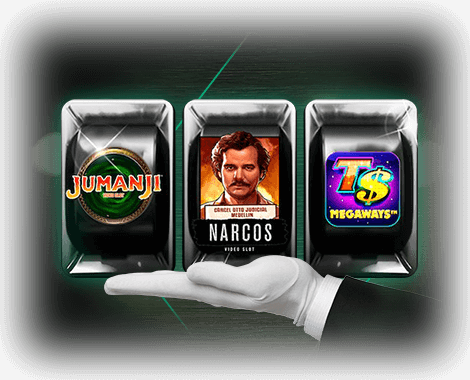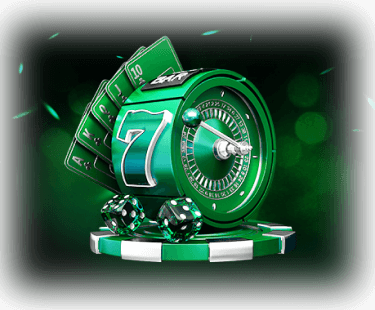 Demo Games For Online Gambling
Before gambling with real money, consider playing games in demo mode first. This approach allows you to enjoy the games while familiarizing yourself with their dynamics. At PlayStar, all games can be played in demo mode. This practice is especially useful if you're interested in trying the Megaways mechanic, which is available in popular games like Divine Fortune Megaways and Atlantis Megaways.
Finally, your game choice should factor in the Return to Player (RTP) and maximum payouts. High RTP slots generally offer a better return over time, and jackpot slots could provide substantial winnings. PlayStar's wide variety of games offers numerous options for both high RTP and jackpot slots.
Top Slots for Demo & Real Money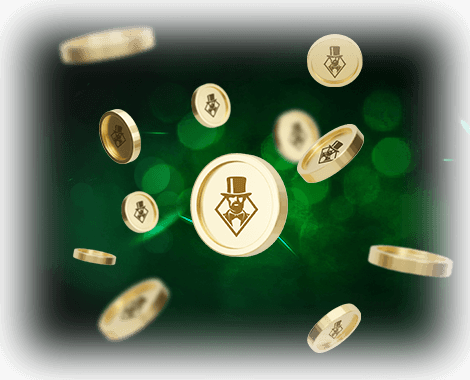 How to start online gambling in NJ
As long as you're over the legal gambling age in New Jersey, you can sign up and play casino games for real money at legal and licensed sites like PlayStar.
Becoming a member of the PlayStar community is simple and straightforward. By completing the quick registration process, you will gain access to a world of personalized gaming experiences and exclusive rewards.
4 Steps To Start Your Online Gambling Journey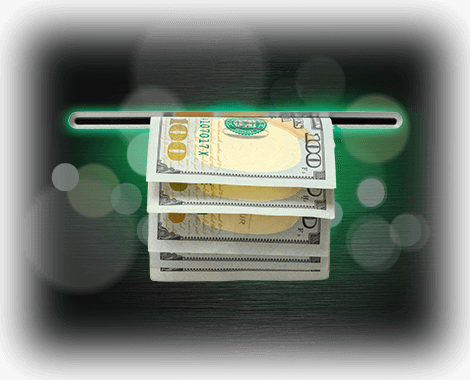 PlayStar: One of the top online gambling sites for real money in NJ
Throughout our journey together in this guide, I've shown you the various aspects that make PlayStar one of the top online gambling sites for real money in NJ.
From the extensive game selection, the commitment to security and fairness, exceptional customer support, rewarding bonuses, and, of course, my personalized Concierge service, PlayStar goes above and beyond to ensure a one-of-a-kind gaming experience just for you. I'm here to guide you every step of the way and make your PlayStar journey truly unforgettable.
Online gambling in NJ FAQs
How does PlayStar compare to other online gambling sites in New Jersey?
What are the requirements to play at PlayStar Casino in New Jersey?
What is the Concierge at PlayStar?
What types of games does PlayStar offer?