Online Casino Payment Methods: Discover more about casino banking options
Hey, nice of you to stop by. It's a great idea to check out the available online casino payment methods before making that all-important deposit. Hopefully, you'll find all the answers to any questions in this guide.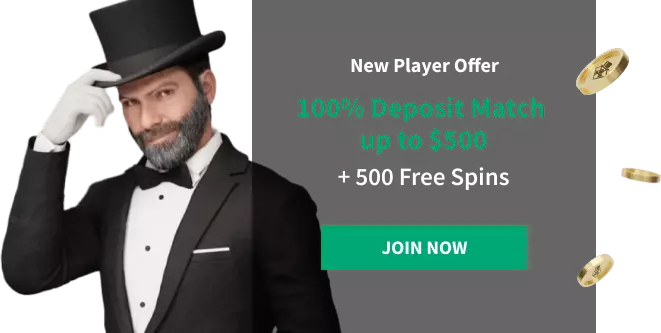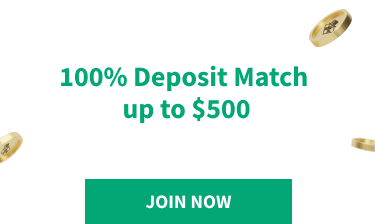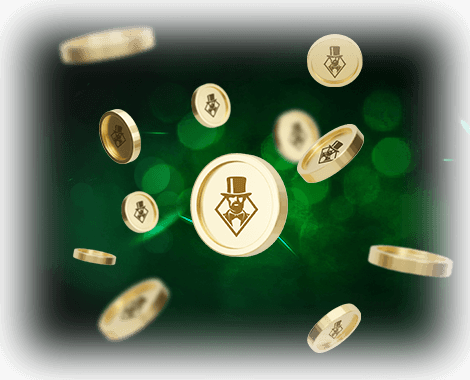 Available casino banking options at PlayStar
Although often overlooked, the available online casino deposit methods can play a crucial role in the overall experience you have with us here at PlayStar.
While some players are looking for traceable transactions, others may be looking for complete anonymity. So, in this next section, you'll find a brief overview of what to expect from each available method.
What to Expect at PlayStar: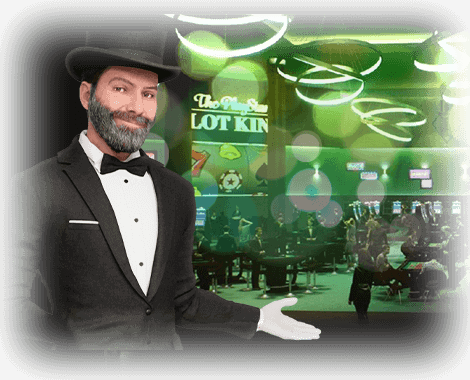 Understanding the withdrawal process at PlayStar
Now that all the online casino payment methods have been discussed, it's time to take a closer look beyond your deposits and focus on making a withdrawal.
How the Withdrawal Process works: 5 Easy Steps
1.
Firstly, it is important to note that the withdrawal process can only begin when a minimum of $10 is in your player account. Once confirmed, you can head to the cashier section of the site and select withdraw.
2.
Select your preferred online casino payment method from the list of available options. Currently, you can look to withdraw using Play+, VIP Preferred, ACH echeck, PayPal, and cash at the cage.
3.
Next, you'll need to enter the withdrawal amount from your available balance. Please bear in mind that the available withdrawable balance may differ from your total balance. Generally, this will occur when you have part-played through the requirements of a bonus.
4.
After you have entered your withdrawal amount, you'll need to submit your request. If your additional verification documents have not been authorized by this point, you'll need to wait until they have been vetted by the support team.
5.
Once all verification and processing checks have been completed, you can expect to receive your PlayStar withdrawal within 2-5 business days. Those who are requesting a withdrawal above the $25,000 threshold can expect to wait anywhere up to 10 days for their withdrawal to hit their account.
Things to consider before choosing the best online casino payment methods
As we've noted, online casino banking methods often get overlooked. However, by following these crucial tips, you'll stay on the right track when depositing and withdrawing with us here at PlayStar.
Check for additional fees
Although we don't directly charge any deposit or withdrawal fees, it's important to note that many online casino payment options will have a set fee structure.
For instance, credit card casinos will frequently charge for using credit to gamble online, PayPal will charge a percentage based on how you choose to fund your account, and Play+ will charge $2 for every ATM withdrawal made.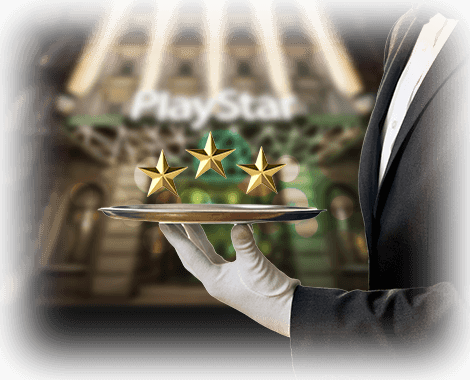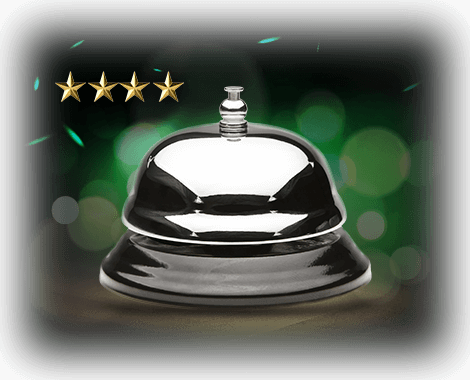 Have your ID ready
Here at PlayStar, we take player safety and security seriously. In order to adhere to the standards set out by the NJDGE, we ensure that all players provide sufficient documentation that confirms their identity.
Until we are happy that you are who you say you are, you won't be able to complete your withdrawals. Fortunately, a quick scan of your government-issued ID and a utility bill will usually suffice.
Consider your current position
Before making any form of online casino deposit, it pays to review your own financial position. While we want you to immerse yourself in the full PlayStar experience, we also want to ensure that you are doing so safely.
With this in mind, we suggest taking a quick look at your current financial position and setting aside a realistic amount you are willing to lose.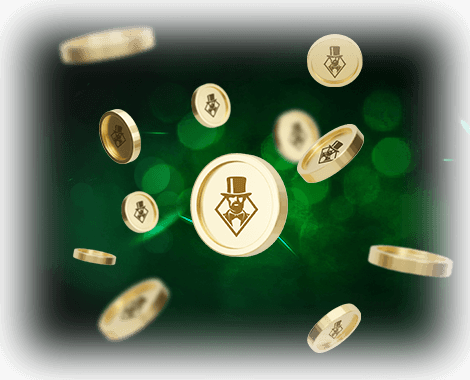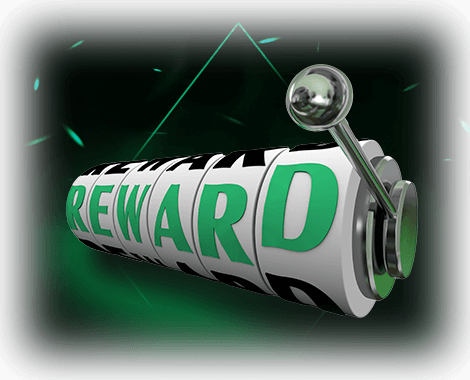 Read the bonus terms and conditions
Once you've checked your own financial position, it's worth checking through the terms and conditions of any bonus you plan to redeem. As evidenced with our new customer promotion, minimum deposits can vary – we'd hate for you to miss out because of it.
Although we have a set of standard promotional terms and conditions, each individual bonus will have its own playthrough requirements, minimum deposits, and eligible titles. A quick read can save your blushes further down the line.
Turn geolocation on
Here at PlayStar, you'll find that you can register and make your deposits anywhere across the US. However, you'll need to be physically located in New Jersey before you can consider making use of your funds or bonus credits.
A simple way that helps us identify your current position is geolocation technology. While those playing on the app will already have it on, those playing on their tablets and laptops may need to turn it on before using their deposited cash.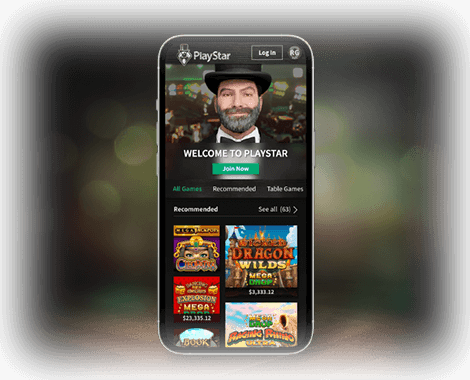 PlayStar offers multiple deposit methods
Credit card deposits, traditional but potentially subject to provider fees, require a card in your name that permits online casino transactions.
PayPal links to your bank, debit card, credit card, or available balance, though deposits might incur fees.
Instant ACH echecks allow quick bank transfers from your checking account to your player account.
Play+ offers added security with a prepaid card, keeping your bank account details private.
VIP Preferred provides a 7-day rolling deposit limit for controlled staking and easy transaction tracking.
Cash at the Ocean Casino Resort in NJ offers in-person deposits, but not all promotions apply with this method.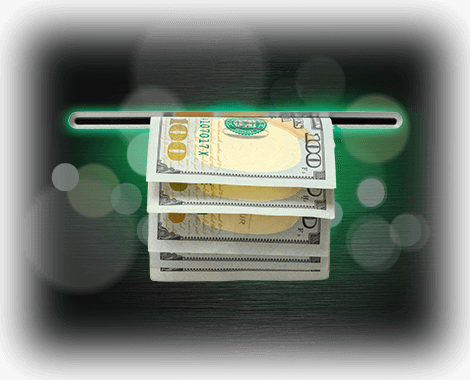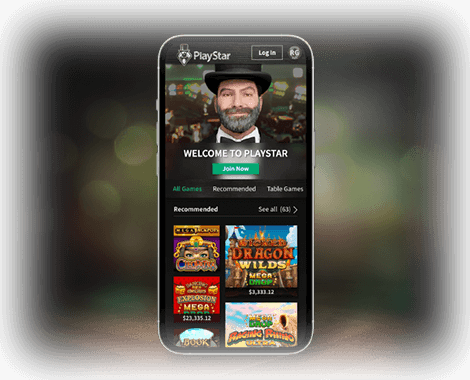 Conclusion – Make a deposit using your preferred online casino banking methods today
We've attempted to cover all bases with our range of credible online casino payment methods. Whether you like the idea of anonymity, traceable transactions, or zero hidden fees, we've got you covered.
Irrespective of how you fund your account, you'll find that you can deposit and withdraw from as little as $10. However, you'll need to keep your eyes on the bonus terms and conditions to make sure you don't miss out. When it comes to making your withdrawal, make sure you have your ID ready and know how you plan to withdraw. Unless you are looking to withdraw over $25,000, you should find your money returned within five days.
Good luck!
Your PlayStar Concierge
Online casino banking FAQ
Is it legal to deposit money at PlayStar?
Can I deposit and withdraw using the mobile app?
Does PlayStar have any plans to add further payment methods?