NJ Casino Games: Play casino games online in New Jersey
Hey, thanks for stopping by – my job is to help you to have the best possible online gambling experience. Today, I'll be introducing you to the best NJ online casino games that you can play here.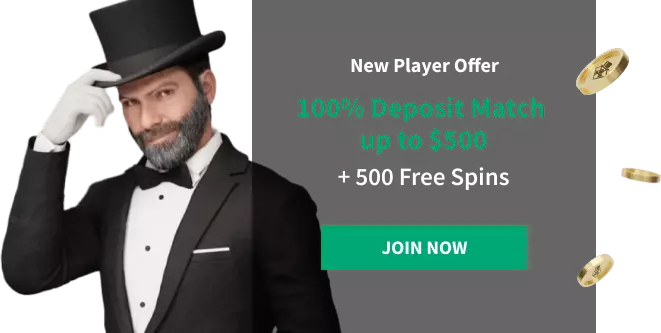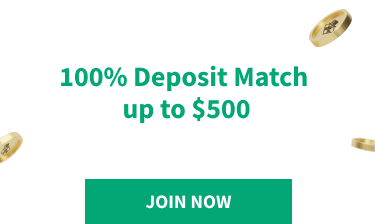 Introduction to your favorite online casino games in New Jersey
First of all congratulations – as a player in NJ, you have access to some of the best online casino games in the United States. From online slots to table games, video poker, Slingo and more – you can legally play it all here in the Garden State. Better yet, you can find all of these games right here in the PlayStar lobby.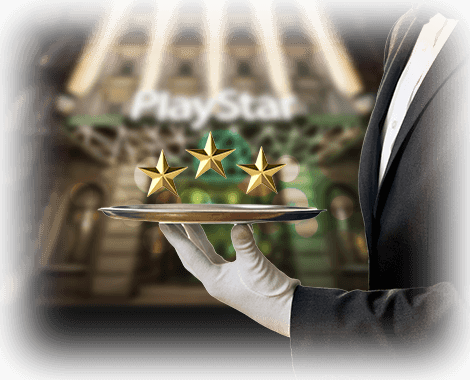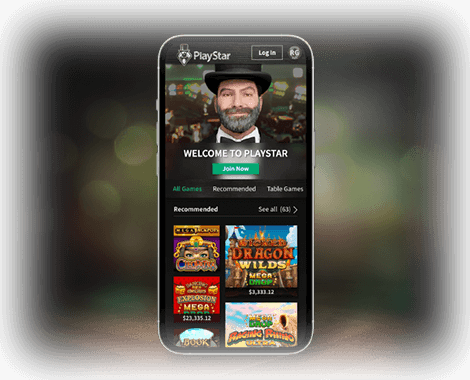 NJ casino games - a breakdown of the best in town
If you are completely new to online casino games in NJ, there's no need to worry – that's exactly what I'm here for. Below we can take a closer look at the most popular game types and how you can start playing them with us today. As well as that, I've also got a hot new welcome offer to get you started off on the right foot.
As promised, allow me to start off by introducing you to some of the most popular NJ games that you can enjoy here at PlayStar:
NJ Online Slots
Slot machines have been mainstays of land-based casinos since the late 19th century. Since then they have evolved massively, and you can now play online video slots with cutting-edge graphics and fun themes – such as Lobstermania 2.
As well as having enhanced graphics and more engaging gameplay, modern online slots in New Jersey also have larger reels and multiple ways to win. When playing many of the video slots here at PlayStar, you will find some exciting bonus features including scatter symbols, wilds and free spins.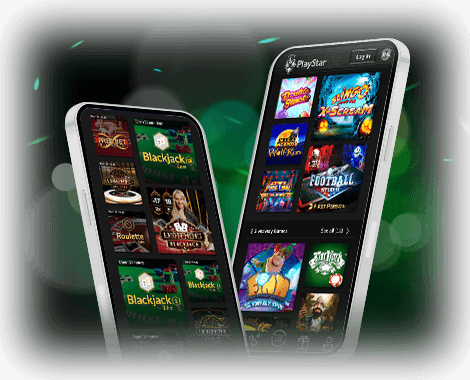 Table and card games
Are you looking for a more classy online casino experience? If so, the classics such as online roulette in NJ might be more to your taste. These old-school casino stalwarts work excellently in the online sphere and you can learn the rules quickly and easily as a new player.
When it comes to card games, I can offer you the chance to play online blackjack in New Jersey. Additionally, our lobby is also home to craps, baccarat and much more. If you fancy trying out something a little bit different, I highly recommend giving Dragon Tiger a whirl.
Slingo
Slingo is a game that was born and raised right here in The Garden State, as it was founded by a New Jerseyan back in 1994. Effectively, you will find that this game offers the perfect mix of online slots and video games.
If you haven't yet given this game a try, I highly recommend that you do. As you will see in our exclusive New Jersey online Slingo lobby here at PlayStar, we have a wide selection of themed Slingo titles for you to enjoy.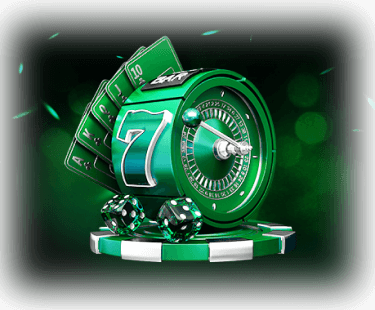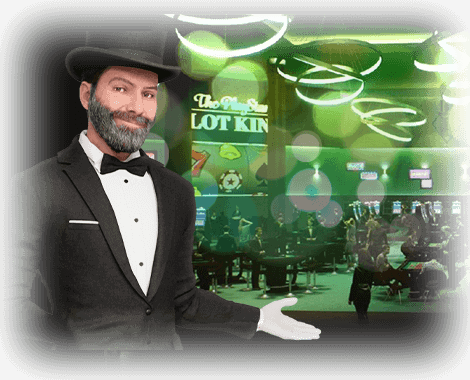 More Casino games
Video poker
Our selection of NJ video poker online games combines the best elements of slots, table games and poker. Video poker brings the rules of various poker games and compacts them into an online machine – so you don't need to hang around and wait for other players to play.
Live NJ casino games online - Real time excitement in the palm of your hand
In our live casino lobby, you can take your online gaming experience up a notch by playing in real time with a live dealer and other players. With this service, we can offer you the chance to bring the classy atmosphere of a real NJ casino resort into the palm of your hand.
You will find that PlayStar is one of the best places to enjoy live poker as well as other table games. Alternatively, if you are a sports fan, then why not spend some time in our Live Football Studio? Finally, one of the main reasons why we are the best in town is that almost all of our live NJ online casino games are open 24 hours a day.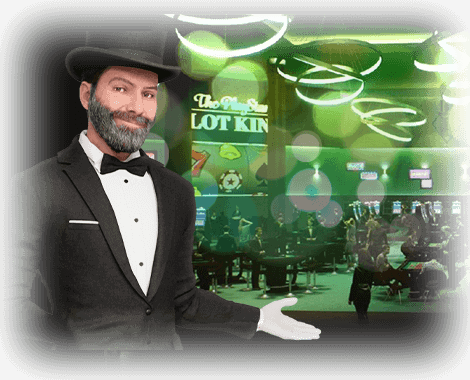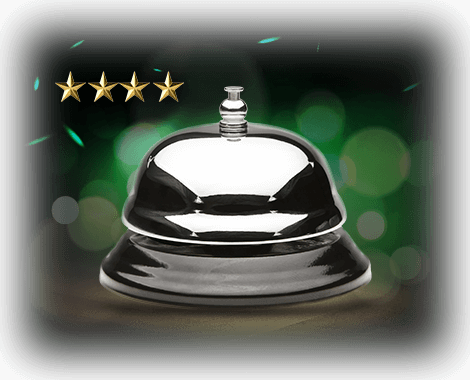 How to play online casino games in New Jersey
The good news is that you are already in the right place to start playing casino games such as online baccarat in New Jersey. All that you need to do is register an account with us here at PlayStar and get verified.
I'm now going to walk you through all of the necessary steps that you need to take in order to start playing with us. Once this is done, you will be free to browse our extensive NJ casino games lobby and start playing straight away.
5 Steps To Start
Registration
You have the option to either access PlayStar through your browser or download the app from the App Store or Google Play. To register, simply click on the "Join Now" button and complete the registration form.
ID Confirmation
To verify your age and comply with legal requirements, PlayStar will need some of your personal information, such as your full name, address, date of birth, phone number, and the last four digits of your SSN.
Location Verification
If you're using the app, this step isn't necessary. However, if you're accessing PlayStar from a browser, you'll need to download Xpoint geolocation software for location verification. You don't need to be an NJ resident, but you need to be within NJ state borders to play.
First Deposit
After account activation, make your first deposit to start playing games. At this stage, you'll also have the chance to claim PlayStar's welcome offer.
Start Playing
You're now ready to explore the games in PlayStar's casino lobby. If you need assistance, refer to their handy guides, such as how to play craps online in NJ.
What to Expect at PlayStar:
You can now play casino games online in NJ with a classy bonus
Before you register your account and start playing games at PlayStar, perhaps I can first interest you in our welcome offer, which I can assure you is the best in town. As a valued new player, I can offer you the chance to claim a huge casino bonus of up to $500 and 500 free spins.
Here's how the bonus breaks down:
When you make your first deposit, we will match it 100% up to a maximum of $500 (min. Deposit $20).
If you then wager your first deposit in full by playing our games, we will add 100 free spins to your account.
Once you have used your deposit bonus, you will need to wager it 30x before you can withdraw your winnings.
When you make your second and third deposits we will give you 200 free spins each time.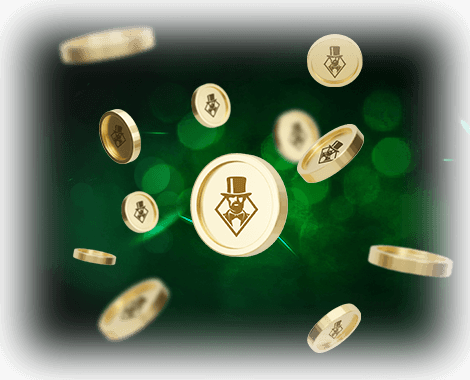 Tips to help you when playing NJ casino games
I don't only want to introduce you to the best casino games that you can find here in New Jersey. On top of that, my job role also includes helping to ensure that you have a top-notch experience when playing online.
Below, I have provided you with my top five tips that should help to enhance your overall experience
4 Top Tips
1. Bankroll Management
Start by setting a budget that you can afford to lose and use 1-5% of it for each wager.
2. Use Your Experience
Play games that you're familiar with to maintain and build your bankroll.
3. Less is More
Don't deposit more than you can afford in an attempt to get a larger match bonus. After considering the wagering requirements, you could end up losing money.
4. Stay in Control
Stick to your bankroll plan. Avoid chasing losses or getting carried away with wins. Set time slots and win/loss limits to manage your gaming time and spending.
Top online casino games New Jersey - Start your journey at PlayStar today
It's almost time for me to sign off for now. However, your PlayStar journey is only just beginning. Now, you can follow my step-by-step guide and start playing your favorite online casino games and slots in New Jersey right now. As a final reminder, myself and the rest of the team are always on hand to help out whenever you need us.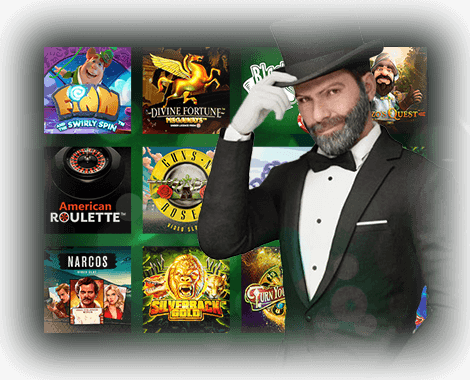 NJ online casino games FAQ
Can I play online casino games in NJ?
What online casino games are legal in NJ?
What is the best app for online casino games in NJ?