Live Dealer Casino NJ: The best live dealer games in NJ
Believe it or not, I'm not the only one to walk these hallowed halls. Because my presence is here to personally serve and guide you, I need some help to make every little thing we offer that extra bit special.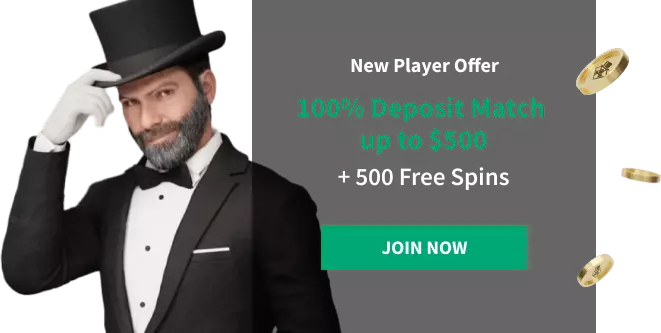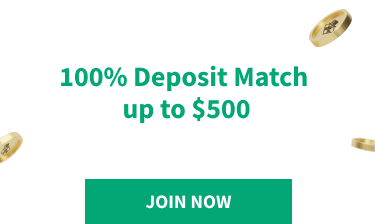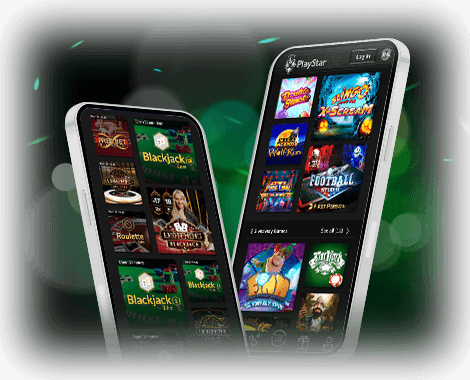 Live Casino in New Jersey With a Personal Touch
That's where our NJ online casino live dealer games comes in. I'm all about the personal touch, which is why I think it's so important that if we're going to provide you with a live casino, it needs to be as close to the real experience as logistically possible. And I think we've achieved exactly that.
Live dealer NJ explained
In order to understand how something works, it's imperative to understand exactly what we mean. So, with live dealer online casinos NJ, I'm going to break that down.
Firstly, PlayStar – that's us, hello – is a
NJ live casino
. That means you can play games live, in real time, via a video screen. Say, for instance, you were playing live dealer blackjack NJ, it means that you'd be dealt your card, hit, stand, win or lose, live via video screen.
Of course, for this to be possible, we need a live dealer. And that's all that's meant by a live dealer casino NJ. It's a live casino game played in real-time over a video screen with a croupier.
What to expect at PlayStar: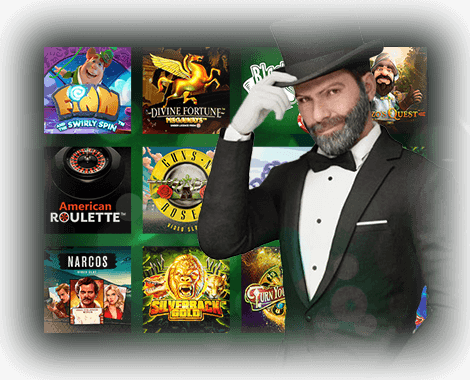 How do live dealer casinos NJ work?
The way this works on a practical level is elegant in its uncomplicated manner. In fact, you can do it in just a few steps:
Join Us: Click 'Join Now' at the top-right of your screen and follow three steps. For mobile users, download our app first.
Fund Account: Add funds to play our unique live dealer games. Use the deposit option on our app or browser. Remember our welcome offer.
Verify Location: Confirm you're in New Jersey using Xpoint geolocation or our mobile app's automatic verification.
Pick a Game: Select 'Live Casino' under 'Casino Games' on the main toolbar. Live dealer games will be clearly marked.
Play: Choose your stake and place your bets as usual in the live game. Enjoy our live dealer casino.
The benefits of playing NJ online casino live dealer games
A big part of my job is simply to show you around. And while that might not sound like much, it's a pretty big place. There's an abundance of choice, if you will. And that means every type of game must fight for your attention. It's a rather pleasant problem to have, but we must be discerning.
With that in mind, the question here is why choose live dealer NJ games over everything else found here at PlayStar.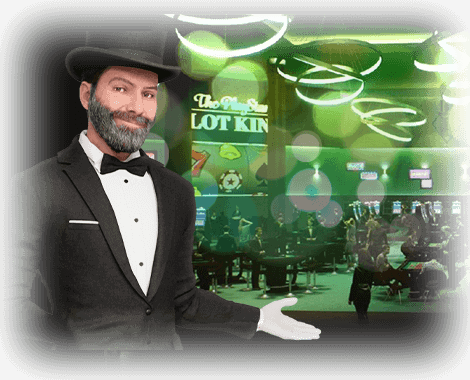 4 Live Dealer Benefits in New Jersey
Exceptional Software
Whether comparing PlayStar to other operators or considering other titles in our own collection, the quality of software for our live dealer games stands out. We ensure smooth gameplay without unnecessary interruptions, underlining the legitimacy and safety of our games.
Top-Notch Dealers
We believe in providing not just a game, but an experience. Our dealers are professional and personable, ensuring a fun and fair gaming environment. Whether it's live dealer blackjack or any other game, they skillfully manage the fast-paced, real-time play for a smooth gaming experience.
Familiarity and Accessibility
We value classic games just as much as we do innovative ones. Our live dealer games are traditional casino titles you could have played decades ago, now accessible from the comfort of your home, anytime you want.
Variety
Our live casino games library is diverse, offering a blend of classic and modern titles. While we'll delve into more detail later, rest assured you'll find a rich selection to keep you engaged.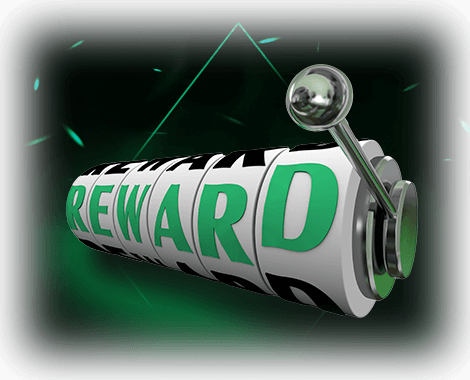 Live dealer NJ games and promotions
Another thrilling prospect is that promotions are possible with live casino games. While some bonus offers at PlayStar may be exclusively for other titles – as is the case for free spins and slots – there's an ever-changing conveyor belt of promotional options. They may be found on the promotional page, via PlayStar Club, and which can be sent to you directly.
What the Future Might Hold
In other words, I can't tell you exactly what the future holds with regard to live dealer casino NJ promotions, but the possibilities are both vast and exciting. My best advice to take advantage of them at the moment is to keep your eyes peeled for any future announcements. This can be achieved by a short vaunt over to the PlayStar promotional page, or by signing up to receive promotional communications.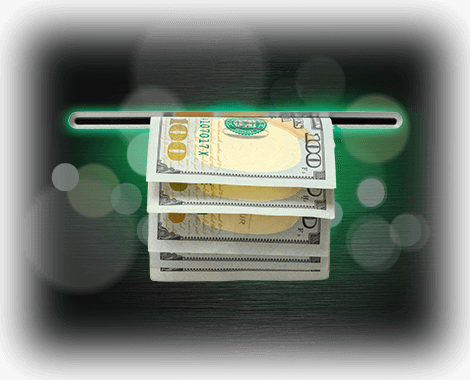 Live dealer casino games on the small screen
I'm thrilled to announce that not only does PlayStar offer what I consider to be the most splendid live dealer casino games on the net, but you also enjoy them on your mobile device. Available via both Android and iOS app.
That's right, not only are there dedicated mobile apps, but there's also no compromises, meaning the likes of live dealer online blackjack NJ and beyond presented in glorious HD on the small screen. It's a true technical marvel, available on the overwhelming majority of mainstream mobile devices.
And if you don't meet the app requirements, remember you can still embrace the opulence of our live dealer online casinos NJ games on mobile browser or desktop.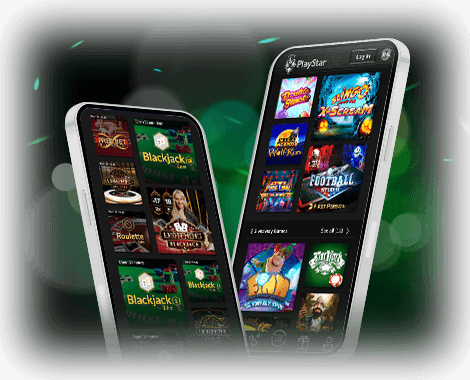 Great live dealer casino NJ games for you to check out
We mustn't discuss the dealer games at PlayStar as though they're a singular experience. That's because there are so many different games and ways to play that you can choose your own distinct online gaming adventure.
This library – just like everything else at PlayStar – is an ever-growing and expanding enterprise. I couldn't possibly think what the future might bring, and that's what makes it so exhilarating. What I can do, though, is present you with some of my favorites to help provide a bird's-eye view on these casino gaming delights.
4 Live Dealer Casino Games in NJ
1. Crazy Time
An innovative game with spinning wheels, bonus rounds, and large potential payouts, reminiscent of a game show.
2. Speed Baccarat
A popular worldwide game involving two hands, where players predict which will have higher value. It's fast-paced, requiring a skilled dealer.
4. Speed Blackjack
A rapid version of blackjack, suitable for players with established strategies. The goal remains to get as close to 21 as possible.
4. Live Roulette
A game of predicting the wheel's landing spot. Despite its simplicity, Live Roulette offers hidden depths.
Conclusion: Time to pass you over to our esteemed casino hosts
The case is clear, if you want to enjoy a comprehensive real-time casino experience, then the live casino should be your destination. The all-encompassing live dealer casino NJ games provide the most technically proficient, creative titles hosted by the finest dealers in the business. And with that, I leave you in their very capable hands.
Your PlayStar Concierge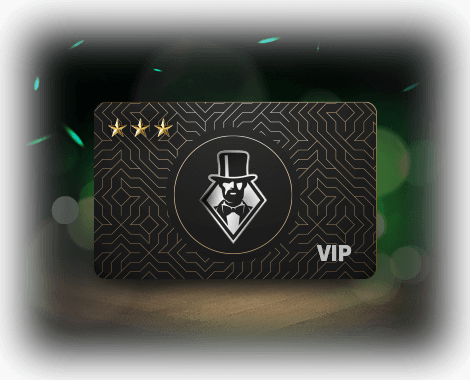 Live dealer casino NJ FAQ
What do you mean by PlayStar live dealer casino games?
What games do you have with PlayStar live dealers?
Are PlayStar live dealer casino games available on mobile?